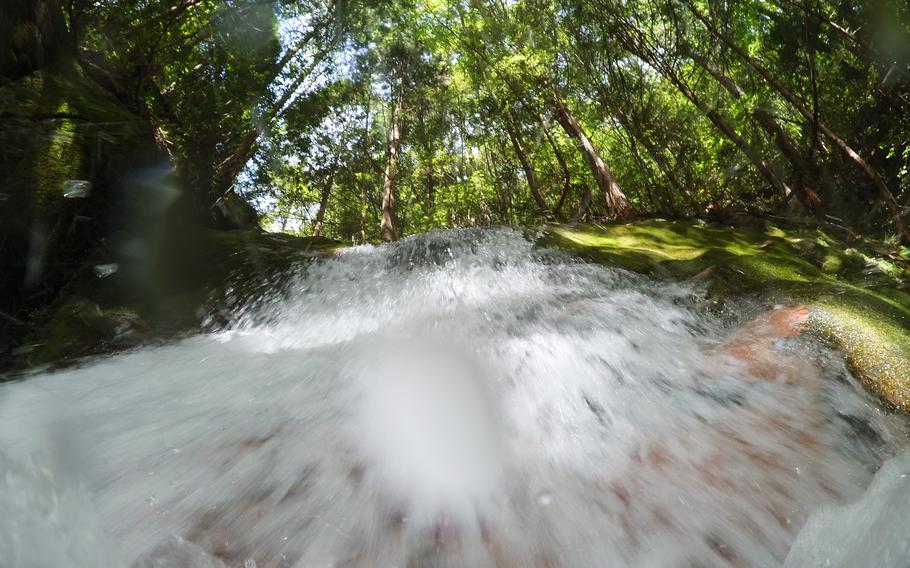 Enjoy waterfall swims, mountain trail hiking or camping and glamping in tents or cabins about a 90-minute drive from Marine Corps Air Station Iwakuni, Japan.
At Jakuchikyo Camping Ground, also known as Seven Falls, camping season runs from April to November.
To get there, I suggest the slightly longer route over the Kintai Bridge. The other two available routes will take you over rough, narrow roads that shrink to a single lane as you approach your destination and may make some drivers nervous.
Don't forget your swimsuit and water shoes; the first and second waterfalls are popular places to cool off with a swim. The water is cold but refreshing.
The second waterfall, up a steep and narrow path, has a deeper pool and a spot on the rocks where swimmers may jump from about 10 feet high.
If you enjoy hiking, Seven Falls is a great place for you. Free trail maps are available at the front lodge, which is open 8 a.m. to 5 p.m. daily. None of the trails are fit for strollers or small children, unless the latter are carried.
Route B is marked by steep terrain with steps and a handrail and is the shortest trail with the best view. The quarter-mile route passes all the waterfalls as you ascend.
Route A, a half-mile long, is an easier trail, and Route C was closed during my visit. The most challenging of the hiking trials is the outer loop, which is about 12 miles long.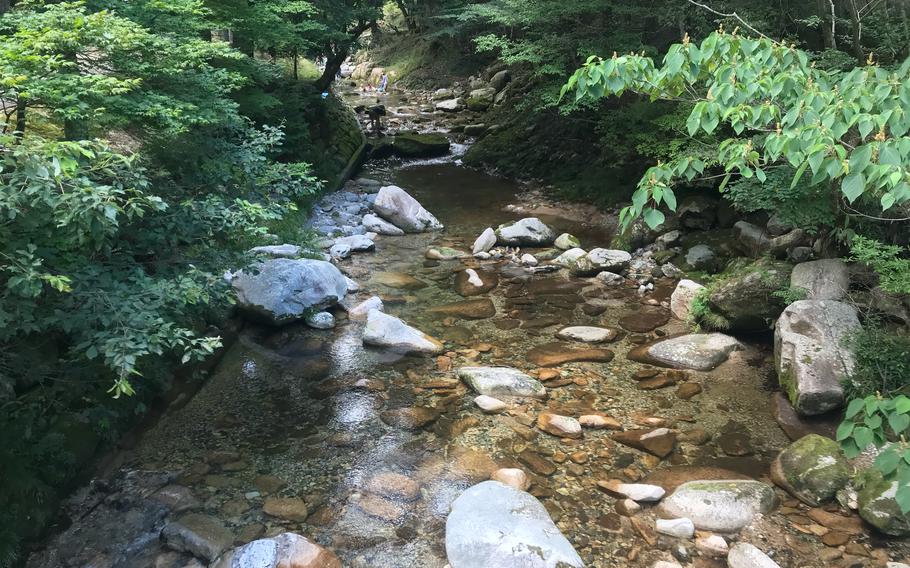 For overnight camping, reservations are recommended. For those, like me, not fluent in Japanese, the Information Tickets and Travel office at MCAS Iwakuni will make those reservations for a $3 fee.
Check-in time is no later than 4:30 p.m. The campgrounds are not pet friendly.
The least expensive of three options is a tent site for about $9.50 per night. A site with a raised platform is about $19.05 per night. Earliest check-in for those sites is 3 p.m., with check-out by 2 p.m. the following day. For another $4.56, you may also rent a barbecue grill.
A cabin rental for four people is $94.53, with $14.31 per additional person after that. Earliest check-in is 3 p.m., with check-out at 10 a.m.
Don't own any camping gear? Outdoor recreation at the Iron Works Gym offers three days of gear rentals at no cost.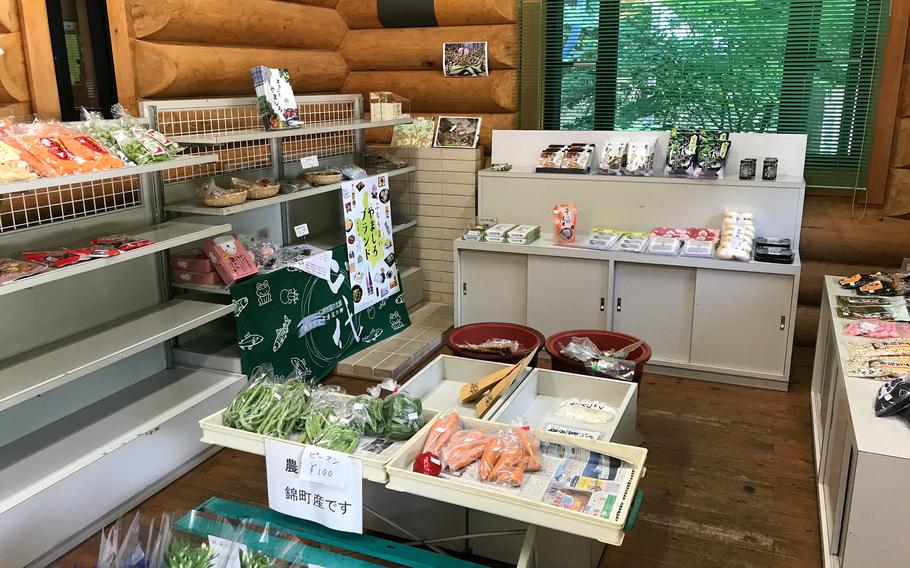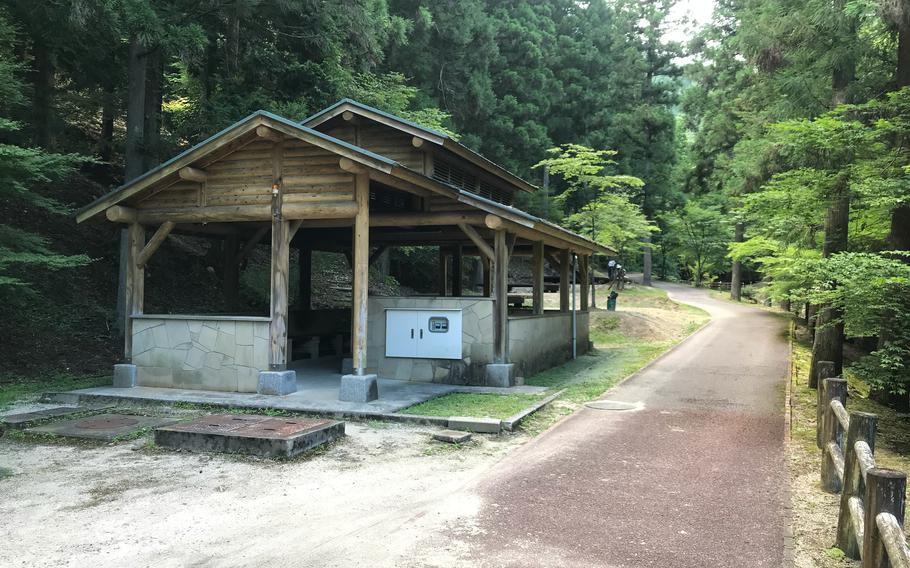 Directions: About a 90-minute drive from Marine Corps Air Station Iwakuni, Japan. 1388 Nishikimachiusa, Iwakuni, Yamaguchi 740-0901
Times: Camping is open from April to November; the main lodge is open 8 a.m. to 5 p.m.
Costs: From about $9.50 per night for tent to about $95 for a cabin that sleeps four.
Food: There's a small convenience store selling snacks, good and other items.
 
Information: 0827-74-0776