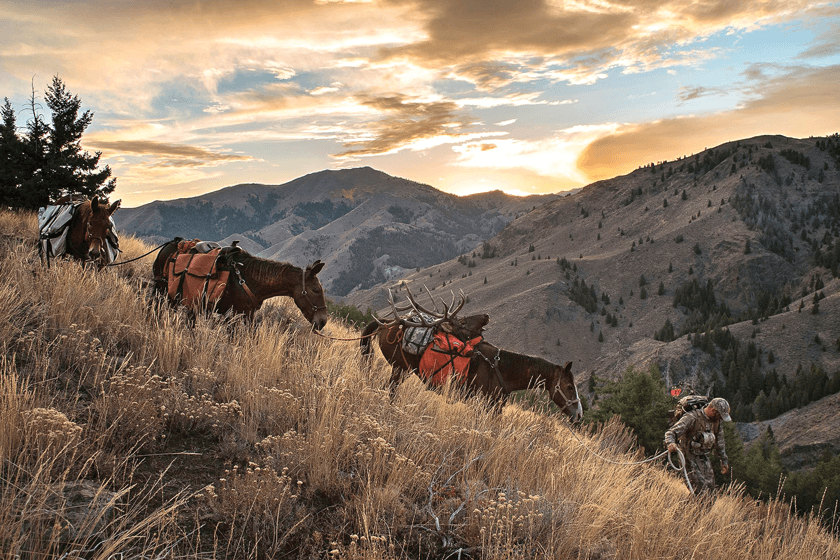 July 31, 2021
By Jeff Waring
Is there a more iconic American outdoors brand than Browning? Here at Bowhunter, we're not sure about that, but we are sure that Browning is our only industry partner with a history that precedes the very existence of our uniquely American archery industry.
The Browning story begins when gunmaker Jonathan Browning moved west with Mormon settlers in the mid-1840s and ultimately set up shop in Ogden, Utah. But it would be his son, John Moses Browning, born about a decade later, who would develop into the most prolific designer of firearms in American history.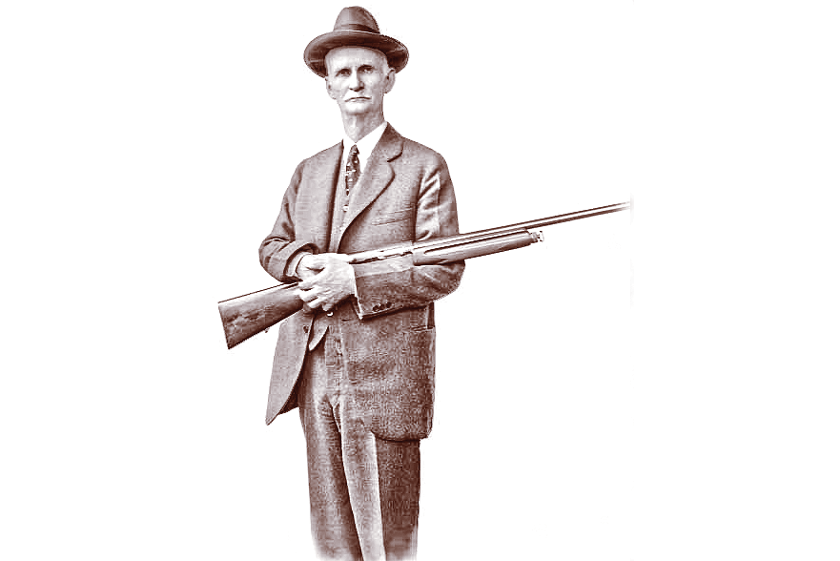 We lack the pages here to adequately chart the storied progression of John M. Browning's legendary designs; however, suffice it to say that his firearms (pistols, rifles, shotguns, and later automatic arms) helped win the West and numerous international conflicts including two World Wars, while also fueling the various outdoor passions of America's burgeoning population of hunters and shooters.
Interestingly enough, very early on John M. Browning established a practice of working with other outstanding manufacturers, most notably the Winchester Repeating Arms Company (now part of the Browning family) and later prolific European manufacturer Fabrique Nationale (FN). It was while visiting that company in November of 1926 that John M. Browning died suddenly of heart failure (at 71 years of age).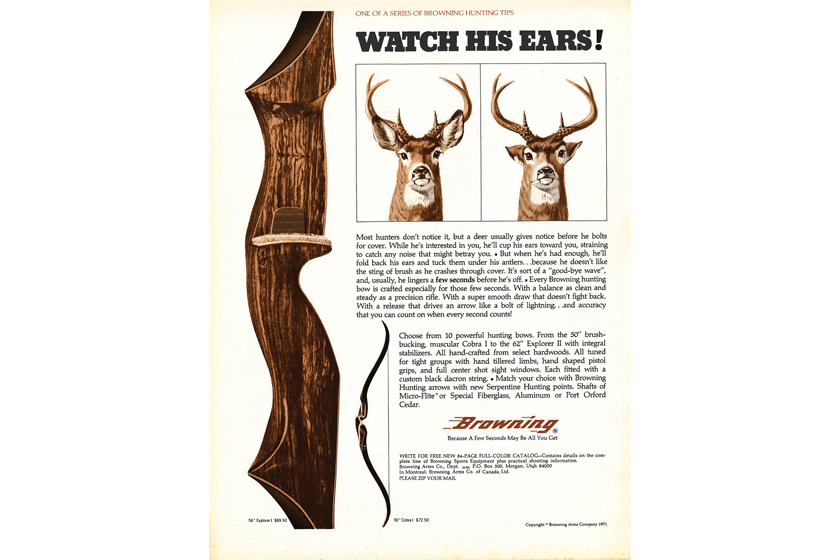 The master gun designer had passed, but in many ways the Browning legend and brand was just getting started. A year later the J.M. & M.S. Browning Company incorporated in Utah with the Browning Arms Company as a subsidiary. In the 1930s the company opened a St. Louis, Missouri, distribution center and sales office, and following John M. Browning's example of innovation, the company grew exponentially through the war years and beyond.
Following WWII, the Browning brand expanded into a wide variety of outdoor products beyond firearms and continued to cement its reputation as "The Best There Is." By the mid-1960s, the company was even building some of the finest archery products on the market. And when this magazine's first issue went out in the mail — with a Browning ad prominently placed on page 1 — the company was producing an impressive line of beautifully handcrafted stickbows, as well as arrows, broadheads, and other related archery accessories. The company's archery branch continued to grow through the compound and even crossbow years, and Browning bows have been carried by many of the best-known bowhunters.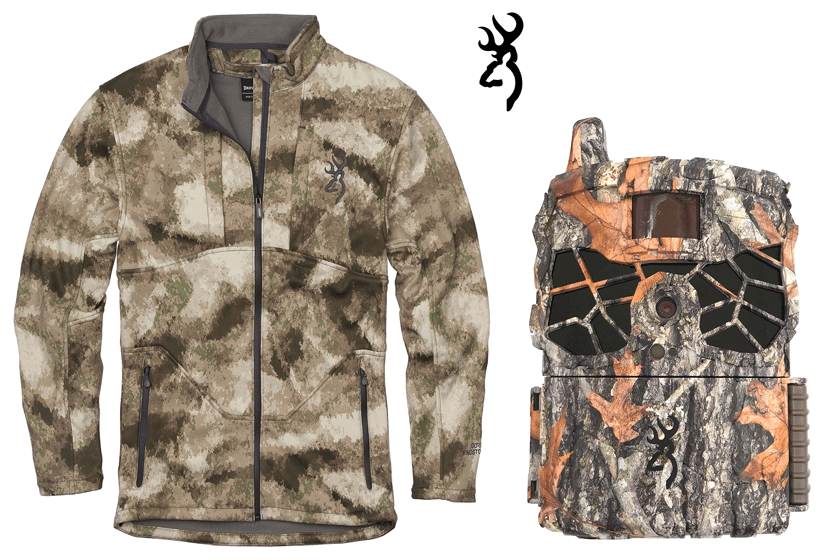 While Browning eventually moved out of the archery business, we count ourselves extremely fortunate to have had the company's support in this brand's early years. And we're deeply thankful that support continues through Browning Outdoor Clothing, Trail Cameras, Knives & Tools, Lamps & Lights, camping.com" target="_blank" rel="noopener">Camping Gear & Blinds, and a nearly mind-blowing array of other high-quality, Browning-branded products that add to the fun of living this lifestyle. Put simply, Browning continues to make better hunters of us all. And without a doubt, the Bowhunter Magazine & TV team knows that we can count on anything that bears the famous Buckmark, and for that we offer our friends at Browning a tip of the Bowhunter cap!
---
---