CLARKSBURG — The sound of a child's voice, amplified by the public address system on a police cruiser, boomed through the nearby trees as the youngster gleefully yelled incoherently into the hand-held microphone.
That is one of the experiences offered to about 60 young day campers at Clarksburg Elementary School on Tuesday for Community Heroes Day. Clarksburg's police chief and firefighters stopped by the camp with their vehicles, as did some North Adams Police officers and an ambulance from Northern Berkshire EMS.
A United Way Summer Step Up Program grant soon will be employed to help fund the summer camp.
"I know what we asked for from the grant, and although they confirmed we are part of the program, they have not given us a final allocation amount for the grant," noted North Berkshire School Union Superintendent John Franzoni.
"We are really excited by our new collaboration with the United Way to be part of their Summer Step Up Program. This additional statewide grant funding will allow us to offer additional activities and support to our youngest students in grades PreK-grade two during the summer program in order to help prepare these children for the start of the new school year."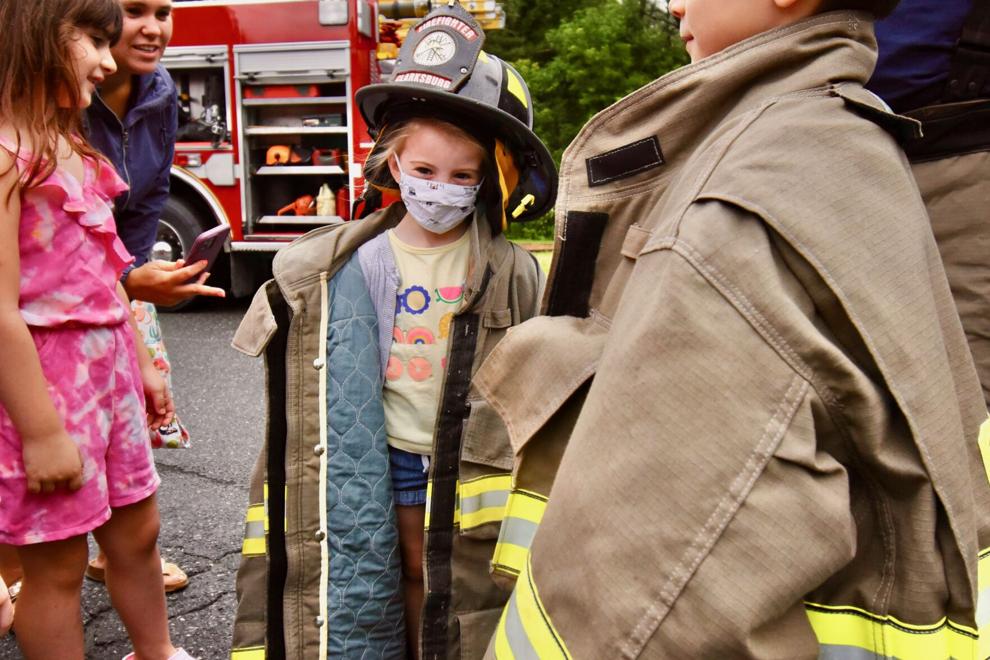 The kids took turns carrying each other on stretchers, practiced loading a gurney into the back of an ambulance, climbed through the back seat of a firetruck, ran the sirens and tried on firefighter gear, all while interacting with about a dozen first responders.
Each age group took turns touring the emergency vehicles and chatting with local heroes.
The North Berkshire School Union Summer Camp serves more than 60 students, prekindergarten to fifth grade — they are 3 to 11 years old — from elementary schools in Clarksburg, Florida and Savoy. The program is free to families and provides daily activities, snacks, breakfast and lunch, and it runs from 7:30 a.m. to 4:30 p.m. weekdays.
The camp runs through Aug. 13, with school set to resume Aug. 25. There are nine teachers and nine support staff to handle the logistics.
Jordan Rennell, summer program coordinator for the school union, said that by using educational activities and other tactics, "We're trying to close the gap in learning that was hampered during the past year by the COVID-19 crisis."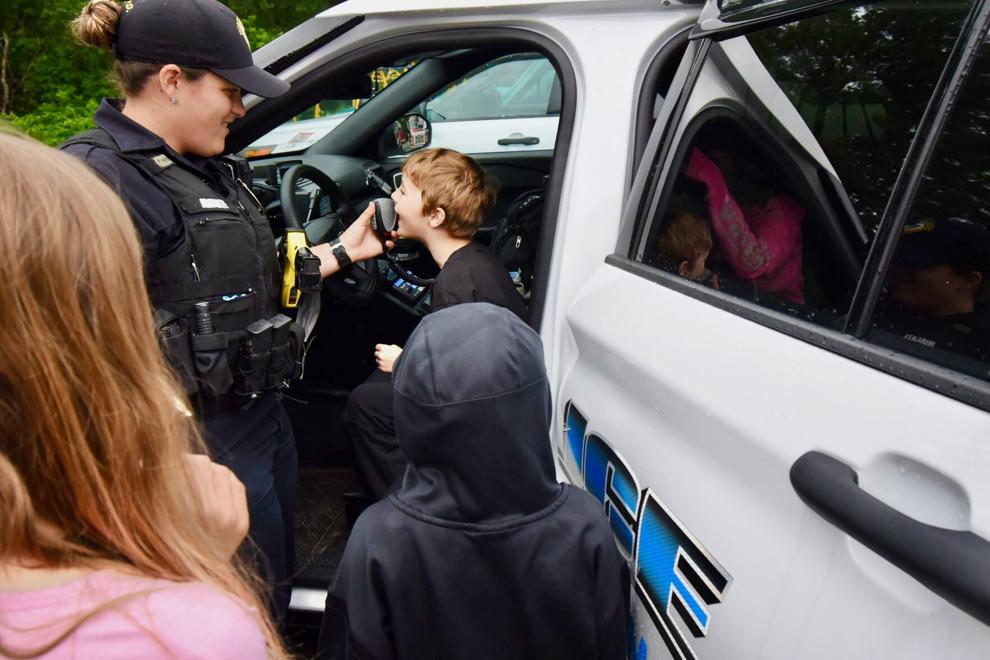 After a hectic school year, Rennell said, the camp is using field trips and other special activities to provide "a social and emotional learning experience."
Recently, there have been educational activities like karate classes, dance instruction, art activities and a recent visit to McKay's Family Farm in Stamford, Vt., where campers visited the petting zoo. In the coming days, they will be able to play in the sand after Stanley's Lumber loads a pile of sand into the back parking lot.
They also have been to the Magic Wings Butterfly Conservatory, the North Adams Movieplex for an early matinee, and the North Adams splash pad.