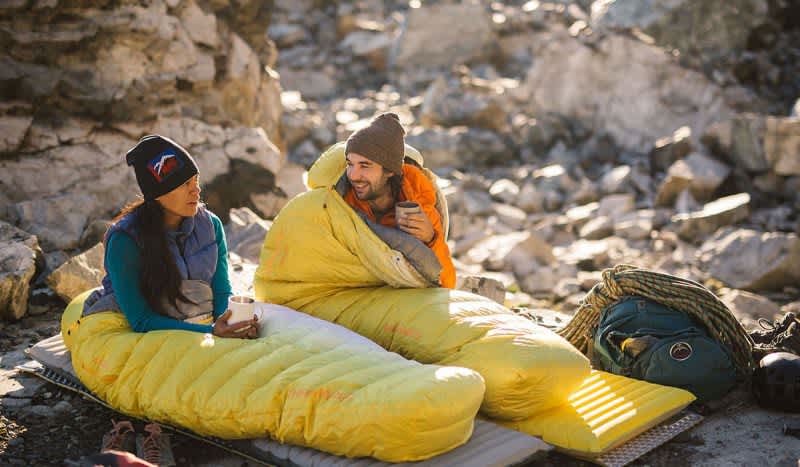 +
–
Table of Contents

When you need a 0-degree bag
When it comes to cold weather performance, 0 degree sleeping bags do exactly what they say. While the temperature rating reaches down to zero, the reality is that this is just a guide and that you can probably sneak a bit below that before needing to upgrade to a different type of bag (that will no doubt cost you hundreds). Beyond that you could always just put on more layers to keep yourself nice and warm in the blizzard you just found yourself in.
A 0-degree bag will cover you for 20 and even 30 degree nights, and maybe even higher, although it is my experience that you'd need to vent more to be comfortable.
The main thing I want you to take away from sleeping bag temperature ratings is this – every person can and will be a little different. If you buy a summer-weight bag and find you get cold during the night, the next time out, you may want a warmer-rated bag.
Rectangle vs. mummy bags
Sleeping bags are generally either shaped like a coffin or a rectangle. I personally prefer the rectangular type of sleeping bag because they allow me to move around more but they are generally less warm than their mummy counterparts. The mummy style sleeping bags are best suited for people who want to be warm and like the feeling of being bungled up or don't move around a lot.
There are bags to fit every type of season that come as a mummy bag or rectangle bag, so you can decide what you want.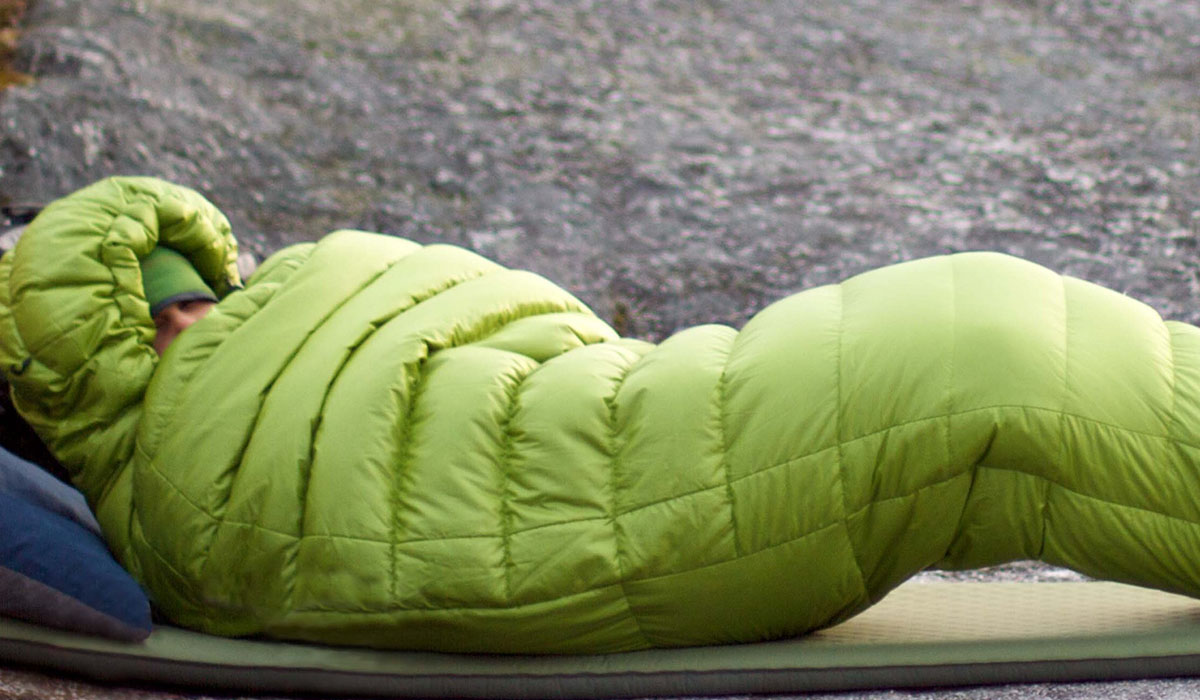 Pillows
Pillows are extra bulk and can be annoying to carry around especially on backpacking trips. I would say to bring one along if you don't have far to go (casual camping) or consider getting a blow up or compressible sleeping bag pillow for longer treks. Keeping your head off the ground is just as important as keeping your body off the ground but in a pinch you could always use a sweater or use your backpack to keep your head and neck elevated. I'm not sure about how comfortable that would be, but it's worth a shot if you don't want to take a pillow along.
How much should I spend on a sleeping bag?
Boy, what a loaded question. There are a ton of variables when it comes to determining how much you should spend on a sleeping bag. As we've covered above, you don't have to spend a ton of money to get a good sleeping bag. Look at temperature ratings, materials used and construction to determine your budget.
Can I sleep on my side using a mummy sleeping bag?
Yes, you can sleep on your side, but it may not be very comfortable. You'll most likely need a sleeping pad and a pillow to make it comfortable for you to sleep on your side in a mummy bag.
Can I use a 0-degree bag year round?
Of course you can. You just may need to sleep in less layers and open the zipper to vent some. On hot nights, if I'm using a 0-degree bag, I'll leave it open and only cover up if I get cold, which can still happen at night any time of year.
We are committed to finding, researching, and recommending the best products. We earn commissions from purchases you make using the retail links in our product reviews. Learn more about how this works.