InvestorPlace – Stock Market News, Stock Advice & Trading Tips
Within the volatile universe that is cryptocurrency, Stellar Lumens' (CCC:XLM-USD) token, referred to as XLM or Lumens, makes sense. That isn't to say that it will emerge as a definite winner in time. Rather, that is to say that it has definite utility. Because Lumens allow users to trade between global currencies, it will at least survive while other cryptos fall off.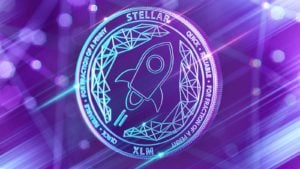 Source: Shutterstock
Stellar Lumens will be successful if it is adopted at a large scale and increases the ease of currency trading. It's fairly straightforward. I'm neutral about Stellar Lumens, because while it is leagues ahead of altcoins that have no identifiable use, it is relatively small and volatile. 
Stellar Lumens looks like it will survive this current volatility better than many other cryptos. 
Cryptocurrency EV Parallels
The current volatility that surrounds all things crypto feels like a seminal moment for the entire space. I'll simply say that it feels a lot like the electric vehicle (EV) bubble that lost a lot of air earlier this year. Ultimately, this means a few things for XLM. 
Investors took a hard look at what actually underpinned the EV companies in early 2021. By and large, they didn't like what they saw relative to the prices paid. Prices dropped off, and there was a flight of capital from the sector. Even the best of the best, i.e. Tesla (NASDAQ:TSLA), lost significant value. The weaker EV companies dropped much more. 
This looks to be analogous to the current situation in cryptocurrency. But the degree to which it's happening seems to be more pronounced. Tesla lost about 35% in value from Feb. 8 to March 8. Meanwhile, Bitcoin (CCC:BTC-USD) has declined by roughly 40% from mid-April to today. It looks like it may decline more. 
The other takeaway here is that companies like Tesla, while not unscathed, will survive. If the analogy is correct, all but the weakest cryptocurrencies will survive but trade at lower prices. In both EVs and crypto, companies with real utility will emerge stronger in the long run. 
Stellar Lumens: Similar to Other Cryptos
This real world utility bodes well for Stellar Lumens. This is true because Lumens have utility in remittances and cross-border transactions. Stellar Lumens is therefore competing with Ripple (CCC:XRP-USD) for dominance in that particular niche. 
Unfortunately, there's not much by which we compare the two directly to determine a clear winner at this point. We can simply note that they have similarities, and XRP costs more. 
Importantly, investors are starting to recognize en masse that utility is going to drive crypto adoption moving forward. That's good for XLM and XRP. 
So assuming that a given investor finds XLM attractive and that investor intends to establish a position, what's stopping them currently?
Stellar Lumens and Volatility
Put bluntly, XLM prices have fallen off a cliff of late. Between May 16 and May 29, XLM declined in price by 40%. 
In the past, that volatility has moved in the other direction of course. Between March 25 and May 16, it rose by 76%. 
This indicates that XLM is particularly volatile. It is clearly a game of luck in attempting to time the market on XLM. I suspect there is nearly no way to identify a clear catalyst for XLM. 
That means that investors are simply going to have to take a risk here in timing their entry, if they believe in XLM and its utility for remittances and cross-border transactions. 
I'm not suggesting XLM is worthy of investment. Rather, I'm suggesting that it has a much stronger chance of survival relative to altcoins without utility.
On the date of publication, Alex Sirois did not have (either directly or indirectly) any positions in the securities mentioned in this article. The opinions expressed in this article are those of the writer, subject to the InvestorPlace.com Publishing Guidelines.
Alex Sirois is a freelance contributor to InvestorPlace whose personal stock investing style is focused on long-term, buy-and-hold, wealth-building stock picks. Having worked in several industries from e-commerce to translation to education and utilizing his MBA from George Washington University, he brings a diverse set of skills through which he filters his writing.
The post Stellar Lumens Makes More Sense Than Many Cryptos, At Least appeared first on InvestorPlace.
The views and opinions expressed herein are the views and opinions of the author and do not necessarily reflect those of Nasdaq, Inc.